You spend months preparing all the little details of your wedding. While most of the items will only last for a very short time, your wedding photographs will live on forever. No one can guarantee how your photos will turn out, but there are some simple steps you can take to increase your chances in getting BEAUTIFUL pictures!
(1) Be realistic with your schedule – Once you have your timeline ready, add 15 more minutes to each of the item! One of the most common scenarios in a wedding is your wedding coordinator is standing on your side keep reminding you that you have to move quickly when your photographer is trying to take pictures for you, because we are running out of time! On your wedding day, everything will take longer than you think, and mishaps will happen (trust me!)… from misplaced jewelry to bad traffic… … so it is important to leave extra time to deal with everything without cutting into your photography session. RUSH SESSION=MORE STRESS=LESS BEAUTIFUL PHOTOS.
(2) Consider doing a FIRST-LOOK – Not every couple is aware of how AWESOME first-look is because it sounds "non-traditional". What I repeatedly witnessed is couples who are doing the first look will experience the emotion when they first see each other, and they still LOST IT when the bride is coming down the aisle! BONUS – you can have time to get all of the bride and groom portrait photos done without being rushed. And that means you will be less stressed when taking photos, and naturally, you are more likely to have MORE beautiful photos!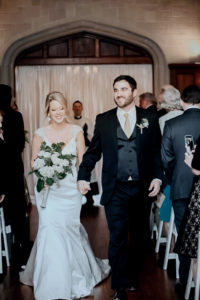 (3) Hold your head up when you are walking down the aisle – this applies to bride when you are walking down the aisle and also for the couple when they shuffle down the aisle after the ceremony. Many couples look down because they're so nervous. But that doesn't work very well for photos! At the very least, keep your head up, even if smiling isn't going to happen, because it will still look better than the top of your heads.
(4) Candid? Or not candid? – Everybody enjoys candid photos. However, I also understand that some people might not be comfortable with that because they are not sure if they look good if they don't smile or look at the camera. Trust me, you will like all of the candid moments. Your photographer should be able to capture your many beautiful faces. Just remember this few things on your wedding day and that will help making sure your candid photos will be even more beautiful: CHIN UP, SIT UP TALL, KEEP A SMILING FACE, and DON'T SMILE TOO HARD. This might sounds hard to follow when you are trying to enjoy one of your happiest days in your life but it's worth it!
(5) Think about the light – most people love natural light photos, meaning your photos reflects what happened in each location when photos were taken. When looking at venues, think about the light in each room. Is the bridal/groom suite you're getting ready in small, pokey and cramped? Are the ceremony room walls covered in dark wood with small windows? Remember, photography is essentially painting with light and if there isn't any, there's only so much your photographer can do without using a flash.
(6) Trust your photographer – While it is common and totally appropriate to give photo ideas to your photographers, try not to hand them a detailed shot-by-shot list of every single image/thing you want photographed and how you want them to be photographed. Allow your photographers to do their job and to be creative. It often result in better photographs. Why? As mentioned in my previous blog about how to get great engagement photos, if you have a list of every single image you want, while your photographer is going to take it as how it is shown on Pinterest, they are NOT going to be the same because every couple is different. Not to mention different venue, different lighting, different time of the year, and so on… … Result? You will be disappointed how the photos will turn out. Your wedding day is unique – trust your photographer in capturing it beautifully for you. If you can't trust your photographer, you should look for a different one.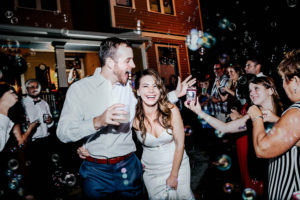 (7) Don't hide your emotions from the camera! – One of the most beautiful moments in weddings is EMOTION! We want to capture them! Don't think about how you are going to look if you are crying. Don't turn away from the camera. This is a day that you should express your emotions freely and your photographer is there to capture the BEAUTIFUL moments!
~ENJOY YOUR DAY~
Try not to worry the small stuff, like a relocation of your portrait shoot because the sun is too bright or your little niece is crying during the family photos. Allow your photographer to keep you on schedule and to decide what will look best. If you're always looking for the camera, it won't capture you quietly chatting with your new spouse or giggling with your friends. Your photographer should be the one worrying about capturing those moments — not you!
Save
Save
Save