Today I'm going to share with you a super easy sugar cookie recipe that is GREAT for decorating with royal icing! It only requires a few ingredients, it's very easy to make and absolutely will not spread in the oven. Guaranteed!
Let's get started! First sift the flour, corn starch and salt in a large bowl.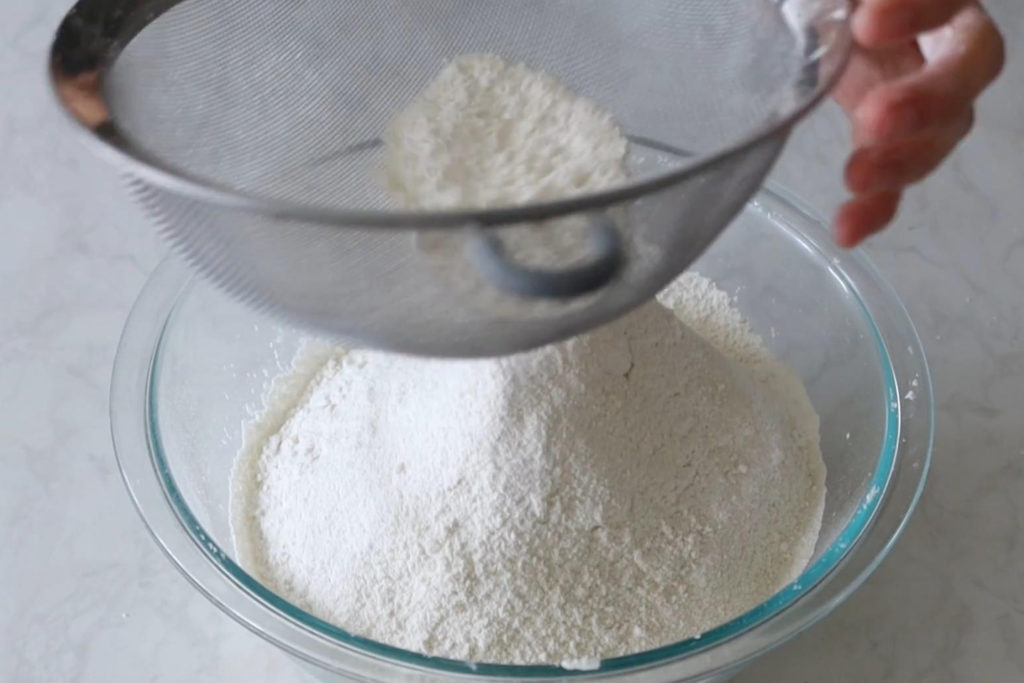 In a standing mixer fitted with a paddle attachment, cream the butter and sugar on low speed, until it gets lighter in color.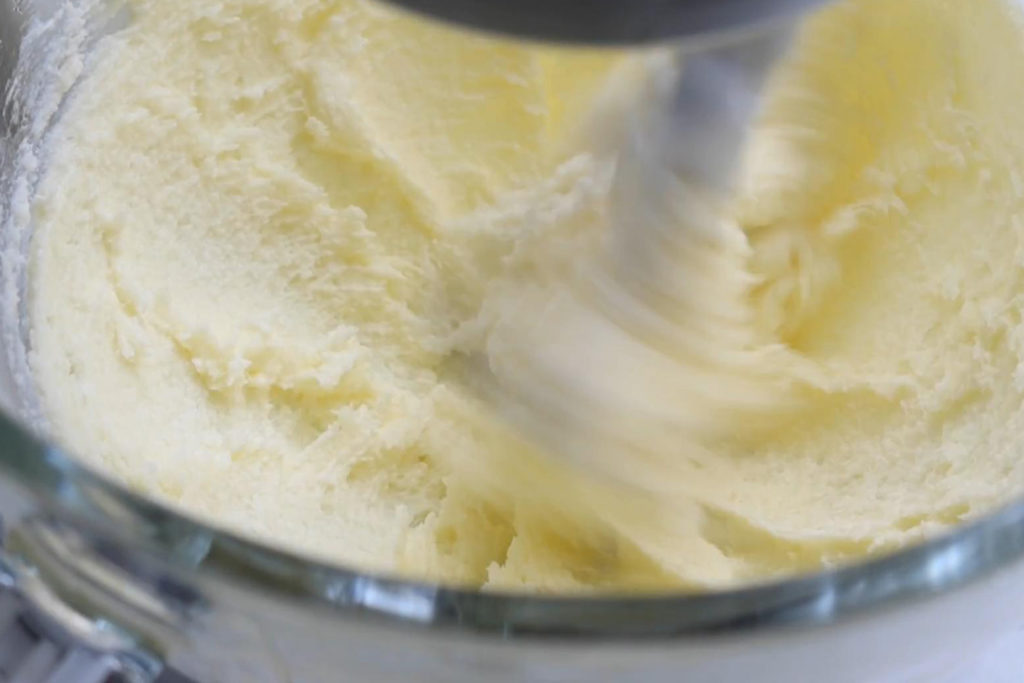 Now add the eggs, one at a time.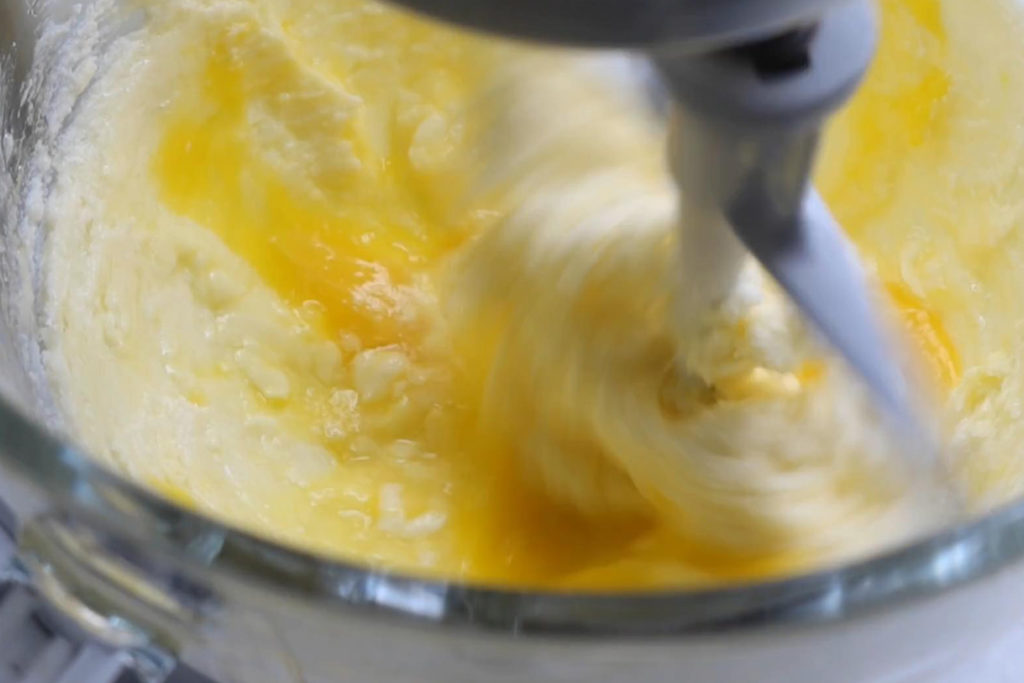 Scrape the bowl down. Continue beating on low speed until it's well incorporated.
Once it's mixed well, pour in all of the flour mixture. Add a teaspoon of vanilla extract.
Since I'm adding in a lot of flour, to prevent this from "flying everywhere", I usually cover it with a kitchen towel at the beginning. Once it starts to come together, I'll remove the towel.
Mix until everything is well incorporated. You'll know it's done when you start to see them clinging to the paddle attachment. Don't over mix it.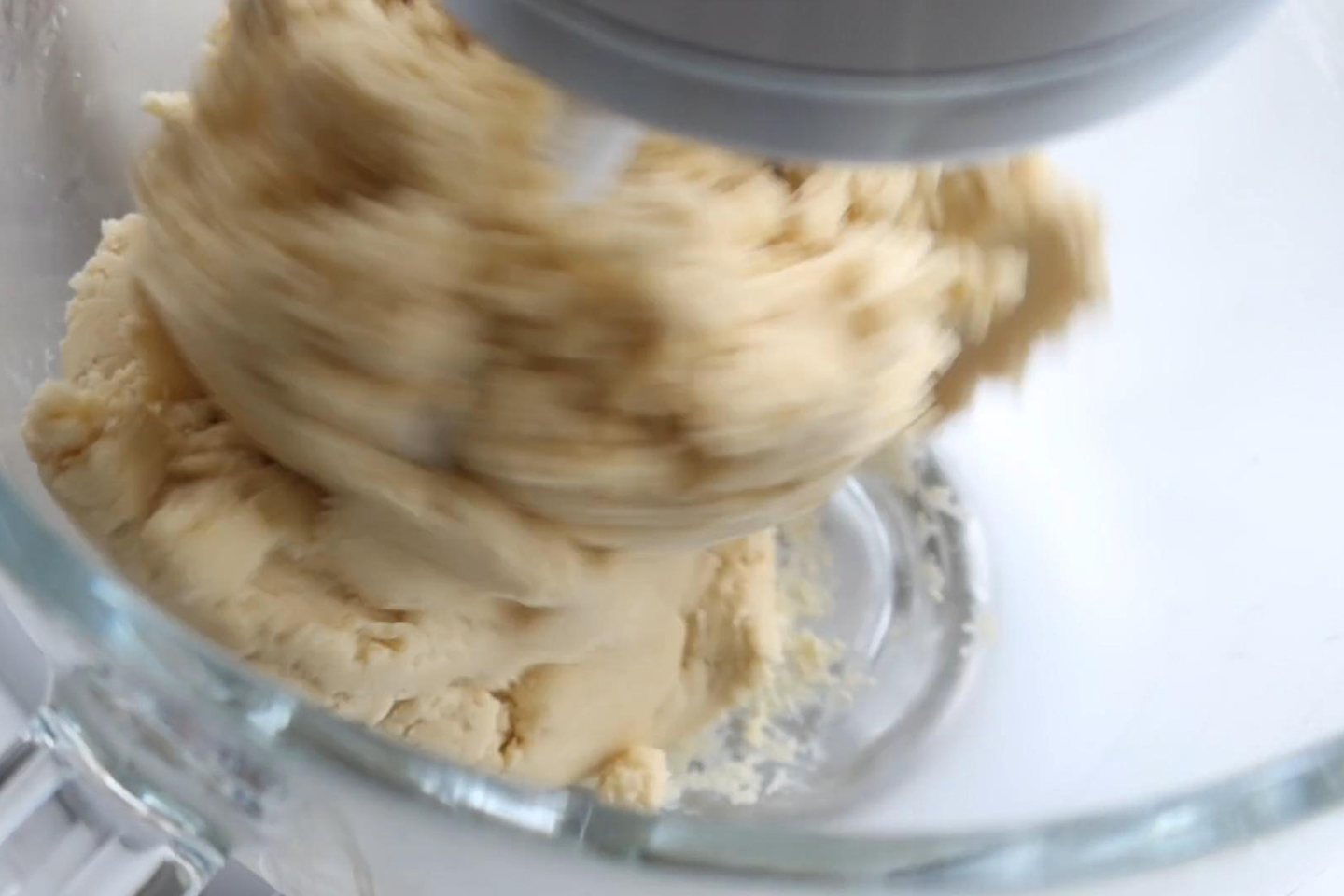 This is the consistency you want. It's like a play-doh! It's soft but firm to the touch, and will not stick to your hands!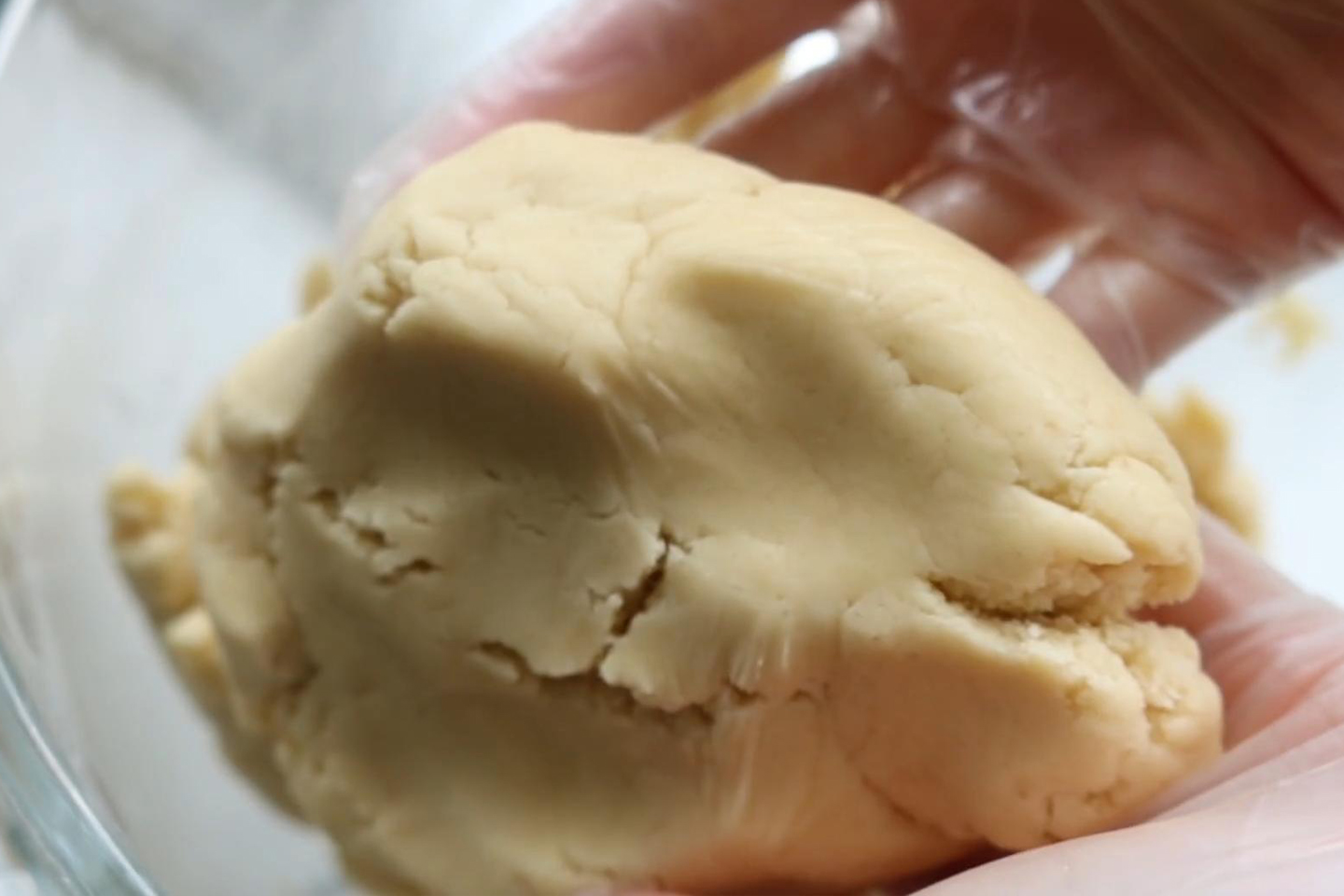 Now I'm going to show you the easiest way to handle the cookie dough.
Lay a piece of plastic wrap on the counter. You can also use parchment paper if you prefer. Take half of the dough out and lay it on the plastic wrap.
Press it down a little to give it a head start. Now lay another piece of plastic wrap on there and roll it out!
I'm going to roll them to about ¼" thick. I'm using a rolling pin that comes with some adjustable silicone rings and this is great to roll out cookies with even thickness.
If your rolling pin doesn't have one, you can just eye ball it and roll it out as evenly as you can.
Rolling the cough in between 2 sheets of plastic wrap is the easiest way. It's no mess and will not stick!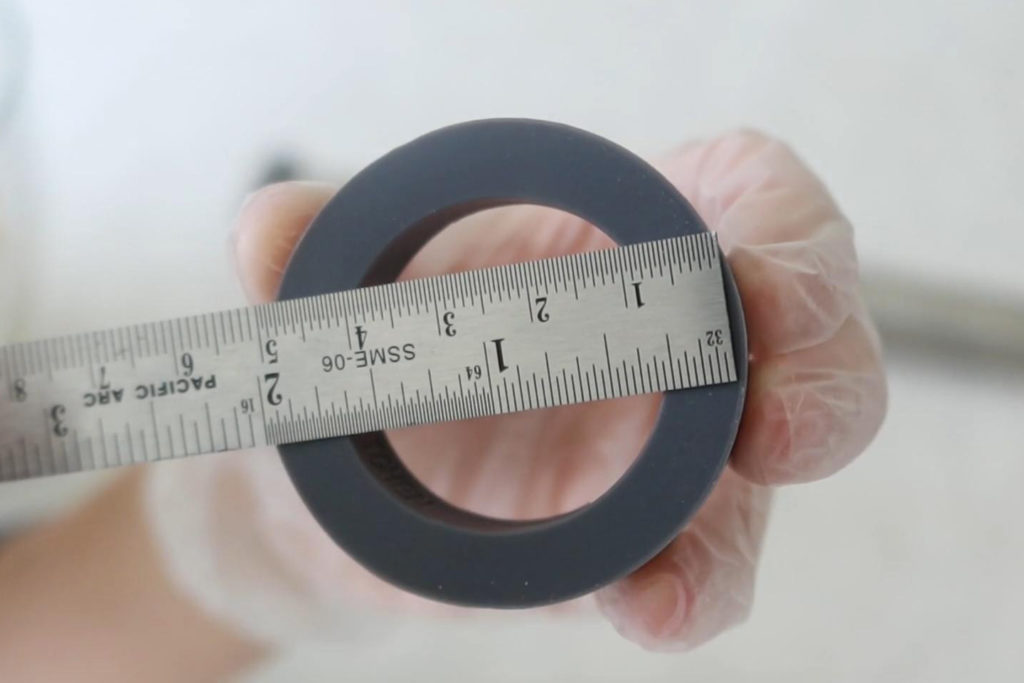 Once it's all rolled out, wrap it up and put this in the fridge for about 20 minutes or so. We just want it to firm up so we can cut it out easily and when we handle it, we won't accidentally mess up the surface.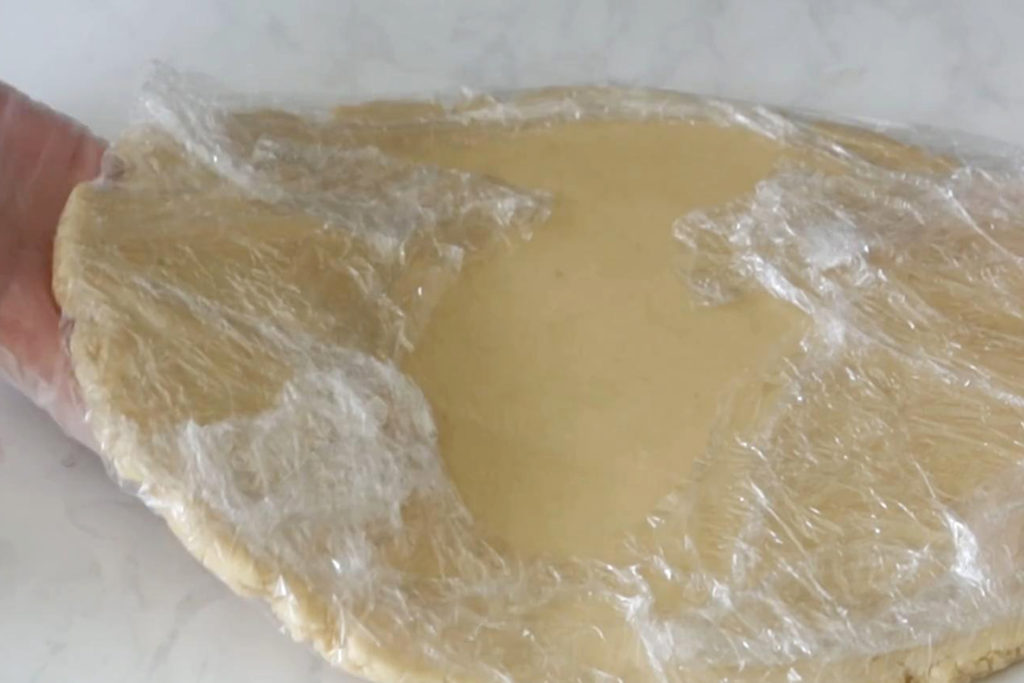 Now that it's firmed, we can cut them out! Remove the top plastic wrap and lay it on the counter. We will use this plastic wrap again so don't throw this away just yet.
I'm using a 2.5" round cutter. Since the dough is chill, it shouldn't stick to the cutter. If it does, then you can dust your cutter with some flour. Because you certainly don't want to press too hard on the cookies and leave a dent on the surface.
Take away the extra scraps, press them together and place it in between the plastic wrap again to re-roll it.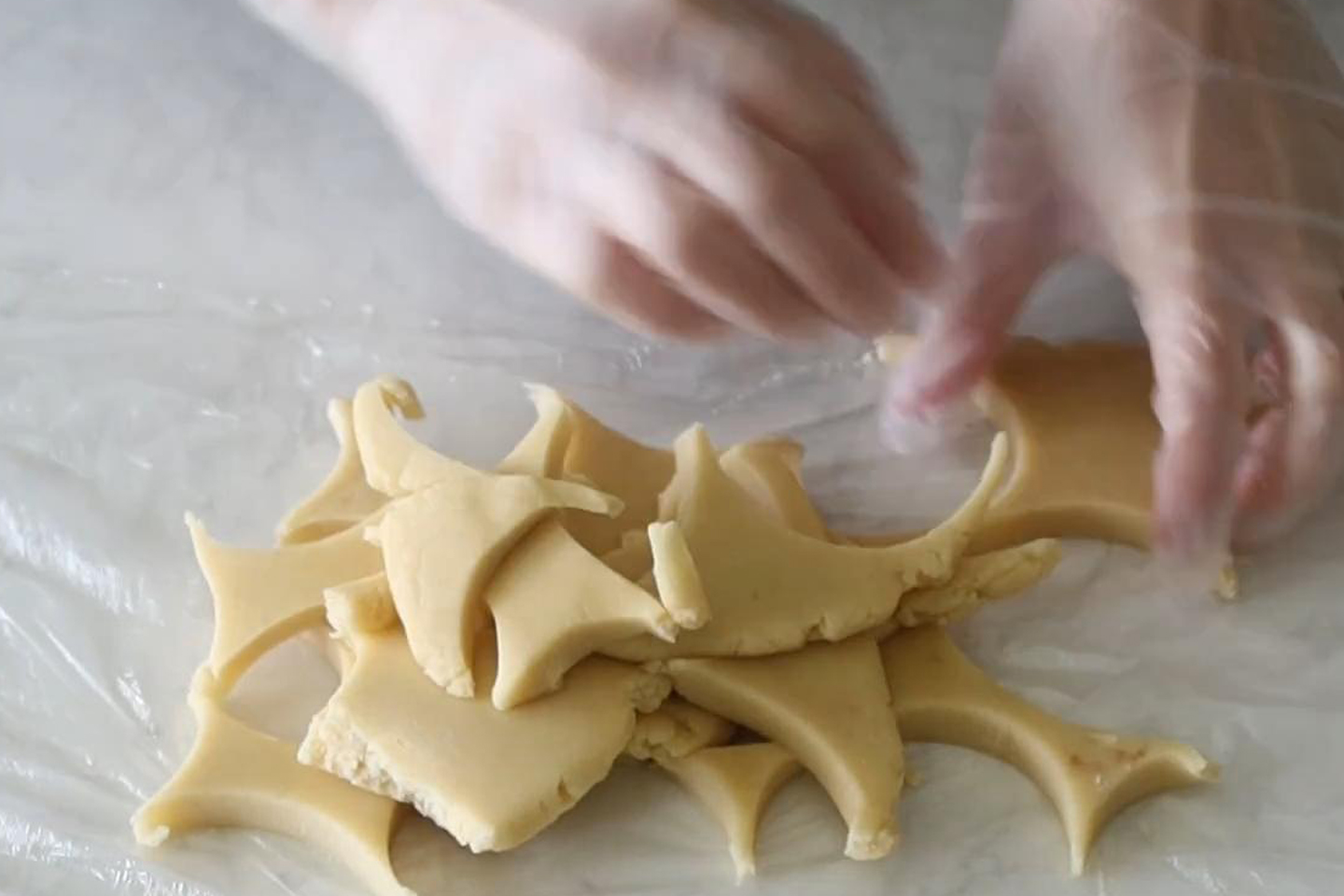 Place the cookies on a silicone baking mat or parchment paper. These cookies will NOT spread in the oven. So you don't really need to leave a lot of space in between them.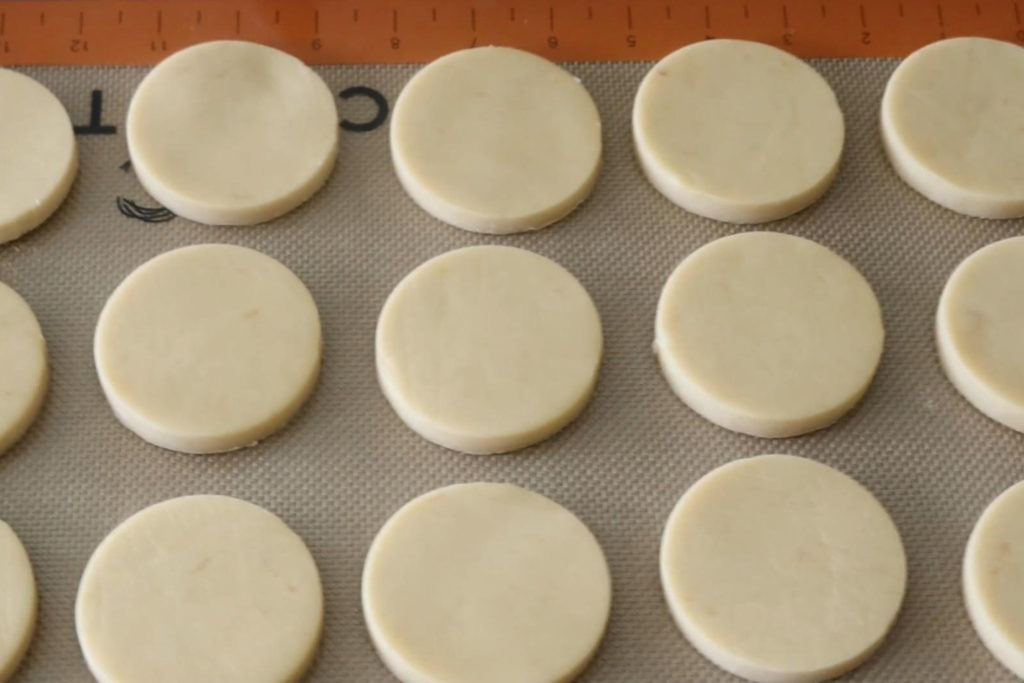 Place them in a preheated oven at 375°F for 15 minutes.
If you are making a larger or thicker cookie, add a couple more minutes and keep an eye on it. Likewise, if your cookies are thinner, then shorten the baking time.
You can tell that they are ready when you start seeing some light brown color a the bottom edge of the cookies.
When they are done, the center of the cookies will be a little soft. So, allow them to cool on the baking sheets, for about 20 minutes.
As you can see, they didn't spread in the oven! The sides are perfectly straight just as how I cut them!
Once they come back to room temperature and firm up, transfer them to a wire rack to cool completely. These are so clean and holding the shape so well!
This is definitely one of the best and easiest sugar cookie recipes and it's perfect for decorating with icing!
Ingredients (This recipe makes about 30 2.5" round cookies):
4 cups flour
1/3 cup corn starch
3/4 tsp salt
1 cup unsalted butter, soften, room temperature
1 cup sugar
2 eggs
1 tsp vanilla extract
Tutorial Video: