This super easy recipe makes the best crispy Almond Biscotti Crisp. You only need 4 ingredients! This crispy, light, and tasty snack is the perfect coffee-mate!
Let's jump right in!
Preheat the oven to 350°F (175°C).
Beat the egg whites on high speed.
Add the sugar a little bit at a time. I add them in in 4 different times.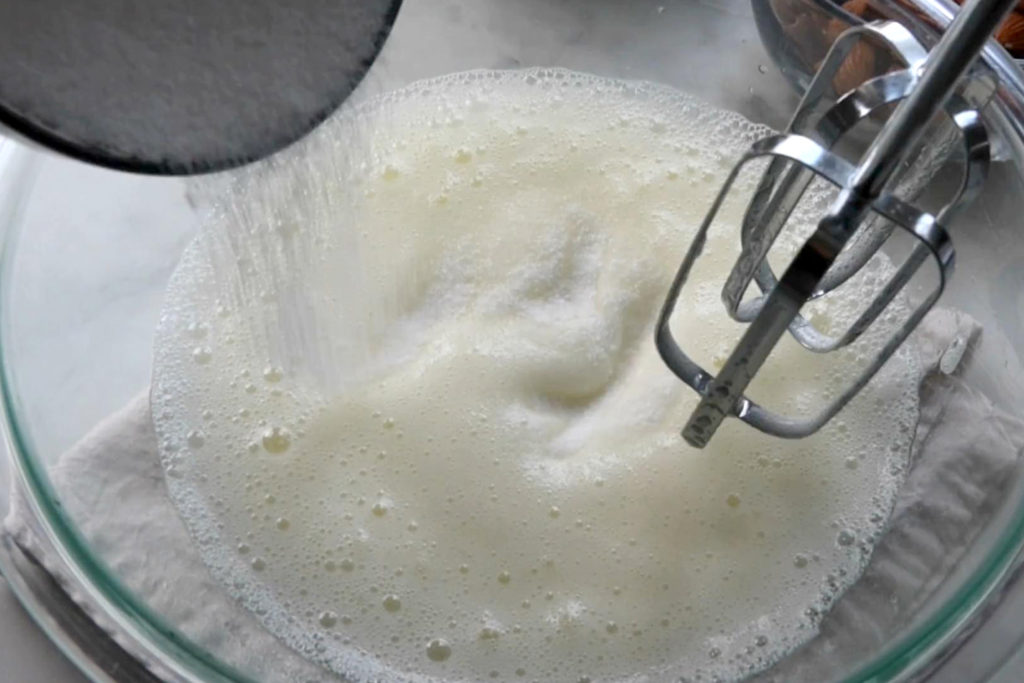 Beat until they are marshmallowy or when you see soft peaks. If you accidentally beat them too long and stiff peaks are form, it will be perfectly fine too.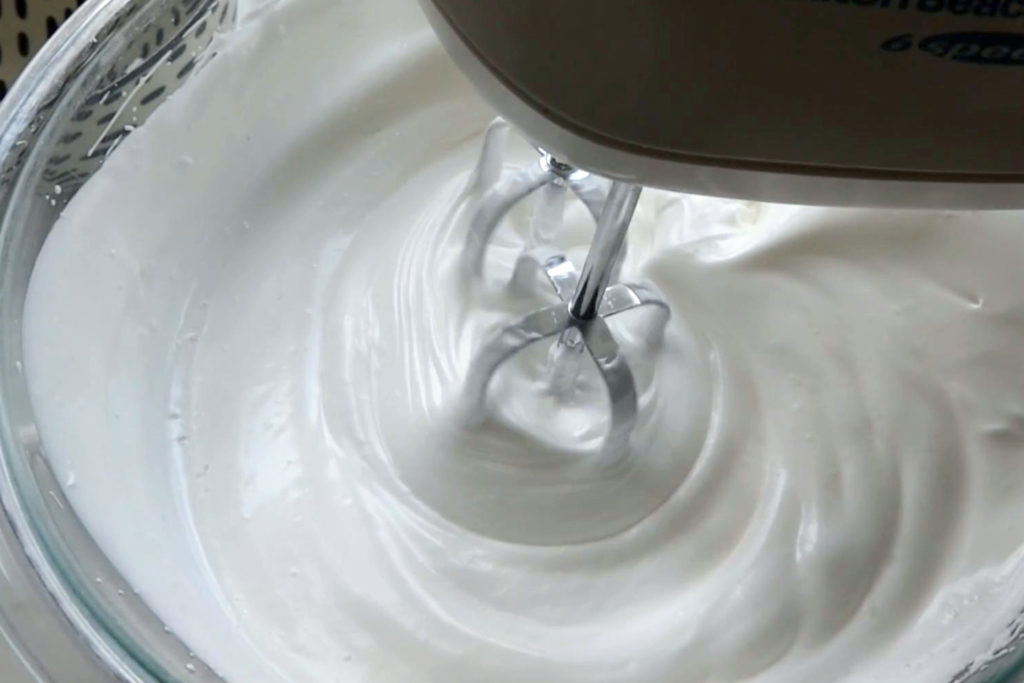 Sift in the flour in 2 separate times, just so that it'll be easier to mix.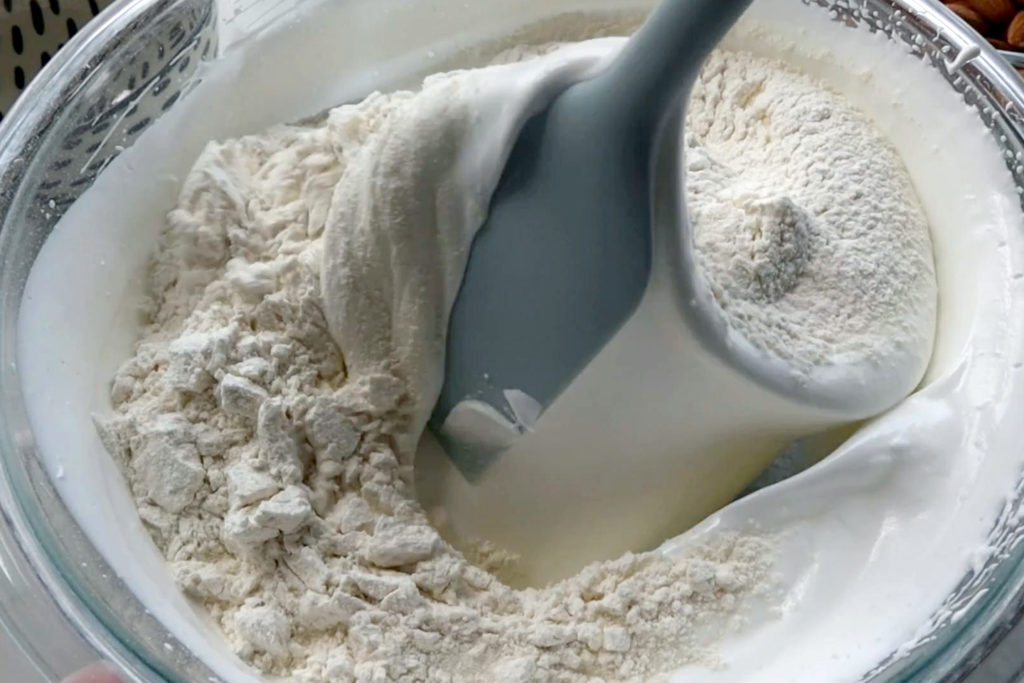 Now fold the almond in. You can also add raisins or dried cranberries at this time.
This is going to be a very thick batter.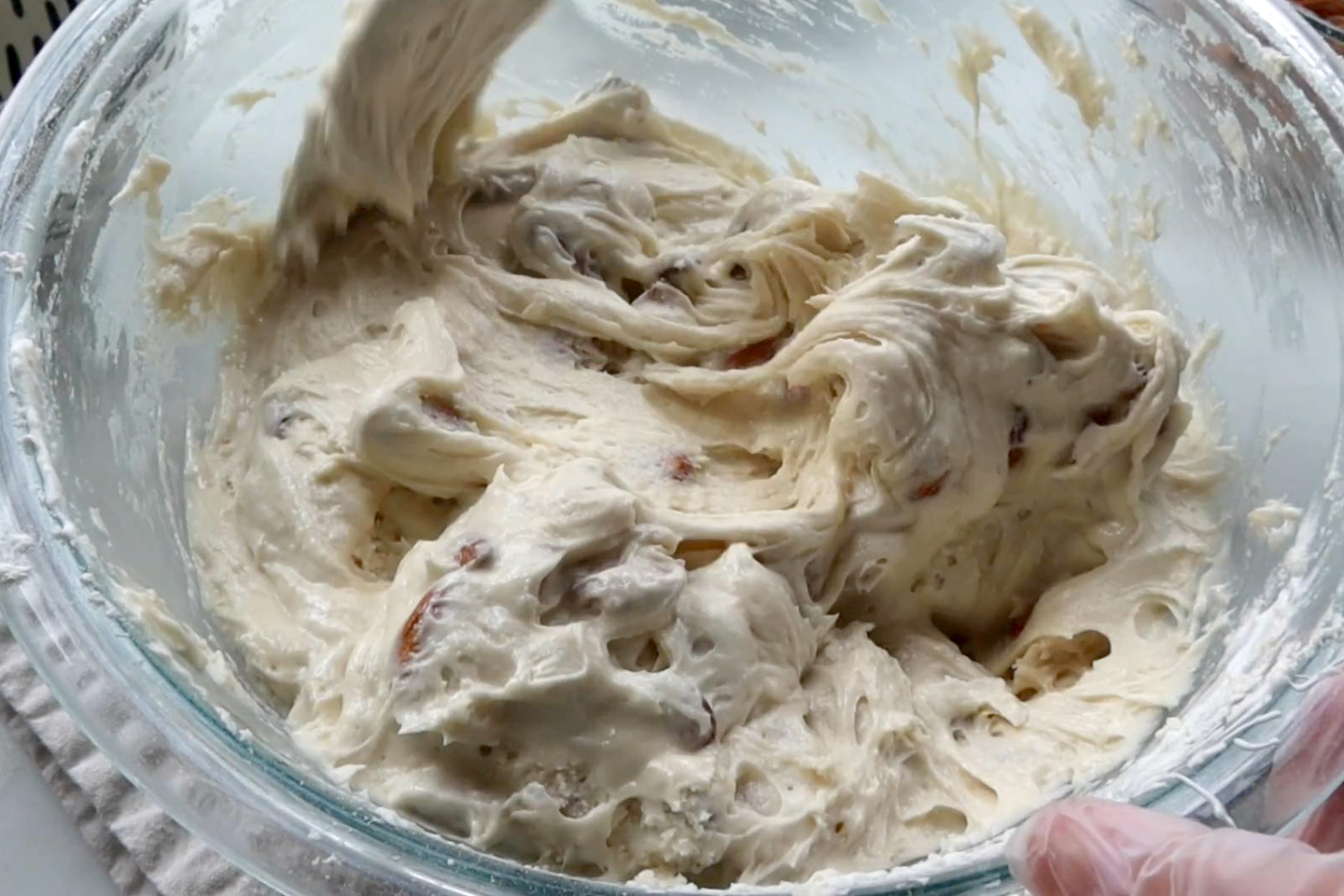 Divide them into 2 separate loaf pans, lined with parchment paper.
Bake in the preheated oven at 350°F (175°C) for 35 minutes. When done, let them cool in pan for about 15 minutes.
About 15 minutes later, remove them from the pan and let them cool at room temperature. 
When they are completely cooled, wrap them up and leave them in the fridge overnight. This will make it easier to cut.
The next day… Slice the loaf thinly with a sharp knife. If you slice them thinner than what I have here, then you'll have to cut down on the baking time. Likewise, if your cut is thicker, then bake them a little longer.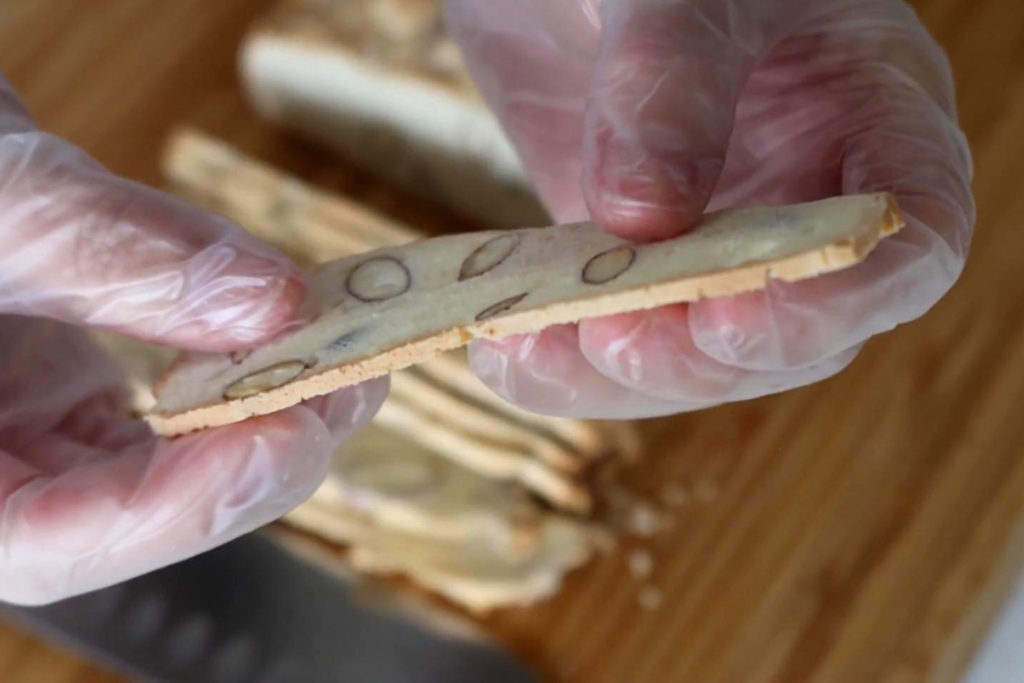 Bake them in the preheated oven at 250°F (120°C) for about 40 minutes. The goal is to dry them out. Don't let them get TOO brown.
Flip them over halfway through the bake.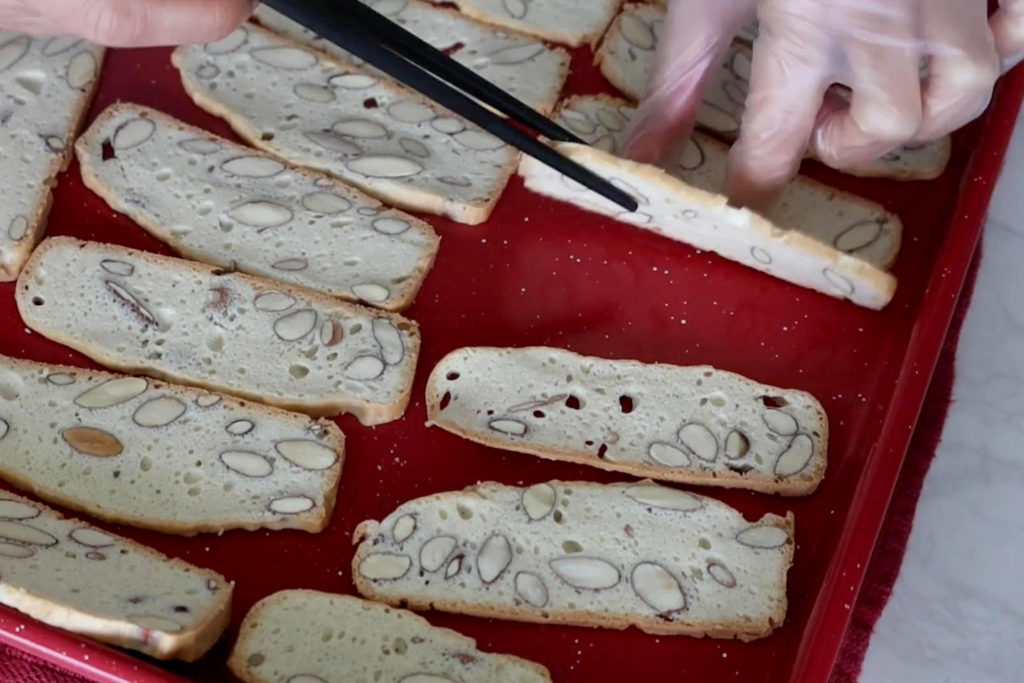 When done, let them cool on the pan for about 5-10 minutes before transferring them on a cooling rack to cool completely. They will continue to crisp as they cool.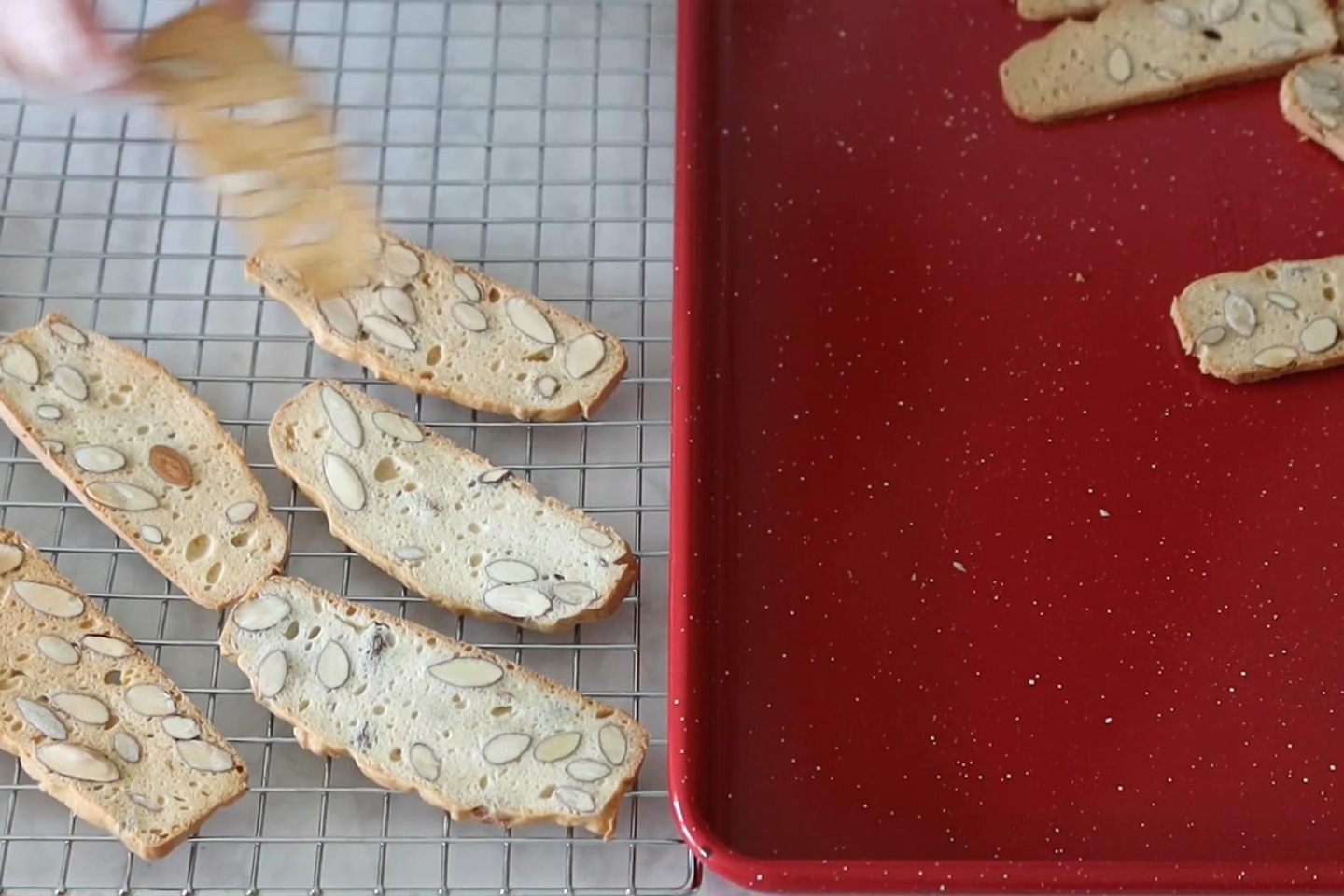 And this is now completed!
Ingredients:
300g (2 cups) raw almond; or toasted at 300°F (150°C) for 15 minutes… If you toast the almond prior, you'll get a more toasted nut taste.
6 egg whites (or 4 whole eggs)
190g (about 1 cup) sugar
300g (about 2 cups + 1 tbsp) self-rising flour (You can also use all-purpose flour. If you do, add 1-1/2 tsp of baking powder)
Tutorial Video: