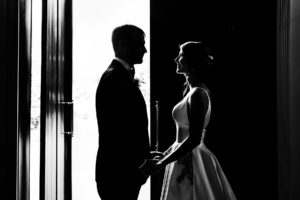 "Renee is absolutely amazing! She is such a talented and creative wedding photographer! My husband and I could not be happier with how our engagement photographs and wedding photographs turned out. Renee is so professional and patient. She makes the process feel so natural! We would recommend TSE Gallery Photography to anyone and everyone!"
~Niki & Drew~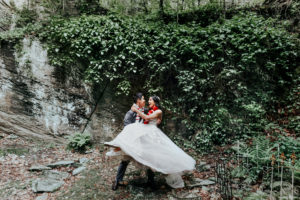 "We can not thank you enough for capturing our day so beautifully. You are a true artist the way you catch little moments and details. Our best decision during the wedding planning process was choosing you as our photographer! You went above and beyond for us in choosing the engagement picture location, helping us find a new videographer, general recommendations, the day of timeline, getting detail pictures done even before the wedding, the personalized hard drive, and of course your stunning pictures. So many people have commented on how beautiful our wedding pictures are and they're something we will always cherish. We highly recommend you to all our friends and family. We can't thank you enough !! So happy to have you in our lives 🙂 "
~Amita & Nus~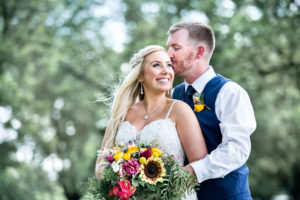 "I could not have asked for a better photographer for my wedding! Renee is so talented and professional. She went above and beyond my expectations. Renee made me feel extremely calm and comfortable on my wedding day. I would recommend Renee to anyone for engagement and wedding pictures. You will not be disappointed!"
~Jessica & Josh~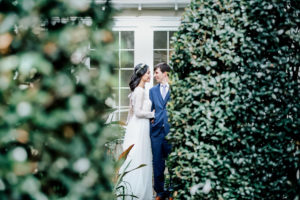 "Renee is simply the BEST! She is the most considerate and helpful photographer we could ask for. To be honest, I would not have been able to plan everything, and we would not have had a real wedding without Renee. I am so thankful to find her at the very beginning before everything else! I would HIGHLY recommend her as your photographer and planner!"
~LingXi & Jack~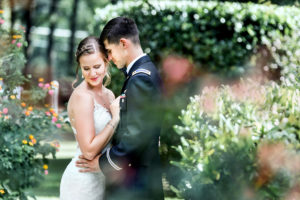 "Renee was the best photographer I could have asked for! She was very understanding and helped work with me since I lived out of state. She took the time to get to know my husband and I to ensure the best possible photos. She was attentive day of and always kept us on track for our timeline. She was so amazing with the angles of her shoots and took the best photos of my life! She went above and beyond what was expected and took the best photos that well cherish for life. If you're looking for a photographer, you already found her! "
~Marlena & Brian ~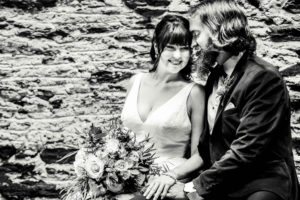 "Renee is the absolute BEST wedding photographer you can find! She is so sweet and her work is stunning. I was struggling to find a photographer whose work I enjoy while staying in my budget. I found Tse Gallery online and set up a meeting. We were supposed to meet for an hour, but ended up talking for three! We hit it off immediately and I knew Renee truly cared about my experience as the bride. She checked in multiple times before the big day and provided numerous resources even outside of photography. She was always open to meeting up if needed. The day of, she helped us stay on schedule even with all of the craziness. She brought along a colleague to help with the shoot (who was also super sweet and helpful), and both sides of the wedding party were well documented. It started to rain a little bit while we were heading outside, but Renee kept it positive and helped me stay calm as she provided alternate ways to go about the shoot. (Luckily it was just sprinkling and stopped quickly!) By early the next morning, she had already sent me about 30 photos to look at as a sneak peek – definitely not something I expected, considering we were at the venue pretty late! When we received all of our photos, we were able to access them in an easy link that we shared with our family and friends. We ordered a lay-flat hard cover photo album, and Renee patiently waited – with a few helpful reminders – while I made my selection for the album. I'm a terrible procrastinator and have a hard time making decisions like this since all of the photos are gorgeous, but I never felt any rush or pressure from Renee. Everything Renee sent to me came in the most adorable package that was arranged with the greatest care. The USB and packaging in themselves are little keepsakes and reminders of our wonderful day. Even now, much later after the wedding, I still have family members remark how wonderful our wedding photographer is, and how kind and helpful she was on our wedding day. I really can't say enough nice things about Renee. I strongly recommend working with her – you will be glad you did! "
~Sabra & Daniel~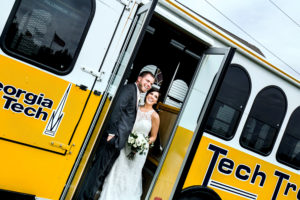 "We hit the absolute JACKPOT with Renee! She is a wonderful person who made every step of the process easy, stress-free and fun. On top of that, her photography is BEAUTIFUL! Our engagement and wedding photos perfectly capture our personalities and love. We find ourselves looking at them more than we should probably admit… Don't look further. Renee is the bomb.com. "
~Kelsea & Nicholas~
"I cannot say enough amazing things about Renee and my wedding photography experience. From the moment my (now) husband and I met her for coffee we knew she was the photographer for us. Renee is the most genuinely nice person I have ever met. She truly cares about the couples she works with. She invests a lot of her time and energy into all of her photos and it shows.
We did an engagement shoot with Renee and our wedding day and both sets of photos came out AMAZING. She made us feel so comfortable with her making all of our pictures come out looking so natural and loving. We were so relaxed during our photo shoots that she truly captured us as a couple.
Leading up to the wedding ,Renee was so amazing. She met me several times to go over time lines and all the little details I wanted in my photos. She even met me at my venue to find the perfect spot for our first look. Truly above and beyond.
On my wedding day she was so efficient. She truly took in every detail and captured EVERY moment. She created an entire timeline (with room for error) and kept everyone on time and where they should be. My pictures are even better than I imagined they would be. I truly do not know how she made us look so beautiful. I want to submit them into a magazine!
Renee, thank you for being apart and capturing our special day! You are truly a gifted and talented photographer!"
~Alana & Jerry~
"It has been a pure joy working with Renee from Tse Gallery who recorded one of the biggest event of our life. From engagement session, to site visit, to rehearsal, Renee went above and beyond to make sure she capture every precious moments of our wedding. If you don't know how to pose for a picture, no problem! Renee is there to help and direct. All the pictures turned out amazing! My husband and I loved them and so did our family and friends. What made Renee's work remarkable is she was able to capture the emotion behind the picture. She preserved and freeze the moment for us that we will cherish and remember for a lifetime. Another thing I love about Renee is she kept us in loop the whole time, from posting sneak peak the day after our wedding to a slideshow with more picture a week after, we are impressed and surprised by how fast and great each piece of her work is. Renee is such a blessing to our wedding! "
~Yiwen & Frank~
"Renee from TSE Gallery Photography is AMAZING! I absolutely loved working with her and would recommend her HIGHLY.
Renee photographed my husband and my small family only ceremony in Decatur and our post wedding reception at Monday Night Brewing. I received the ceremony photos within two weeks of the ceremony and they are absolutely lovely. She even posted during the in between time period sneak peak photos and sent me a photo video with sound that brought me to tears because they were so beautiful! I have only seen sneak peak photos of the reception photos but can confidently say that I know these photos will be just as outstanding!
Renee was BEYOND organized, professional, and had incredible attention to detail. I cannot compliment her enough on her worth ethic and she truly made BOTH of the special occasions absolutely perfect.
My husband and I both loved working with Renee and I received so many compliments about her at the reception. I will definitely use her in the future for any photography needs. She is amazing! "
~Kate & Alex~
"I cannot say enough about Renee. I have a billion friends that are wedding photographers in the area, and we are so happy we went with Renee. Her package options are exceptionally priced for what they offer. We did engagement photos which were so helpful for prep for the wedding day. We also added an extra hour for the wedding day which was super easy and a great choice. Renee was the best vendor we had by far. She was so accommodating, taking pictures for friends on their phones, even taking a family picture with my aunt's iPad. She gave us more photos than promised, was unbelieveably generous with her time, and even made a beautiful wooden screen printed 8×10 ish picture of our favorite engagement photo. We were able to use that at our wedding and it was a total surprise. I can't speak highly enough of her, and I'm sure I'm forgetting more wonderful things she did for us. Her wedding book is also much more of what I was looking for, hard cover 8×11 instead of the cushion-y 8×8. Renee is a must. Her team was fantastic and I can't say enough."
~Shannon & Alex~
"Renee was the BEST photographer! She really made our day feel so special and she (and her assistants) did such a great job capturing the whole experience on camera!
We could not be more pleased with TSE Photography! They really care about you and are SUCH nice people to work with!
If you want a super talented photographer that loves and cares for you and makes you feel like a rockstar on your wedding day, you couldn't pick anyone better than Renee & TSE Photography!
(I could rave on and on about Renee, but I'll spare you the long read! They are THAT good!)"
~Kelly & Zach~
"Renee was an absolute treat to have as a photographer! We will forever reminisce and remember the most special day of our life because she captured EVERY special moment PERFECTLY! Her photos truly told our story of that day and beautifully exemplified every emotion.
Not only is she incredibly talented, she is wonderful at working with her clients. Me and my husband never felt awkward and were always laughing as she worked with us. She is so kind and caring and gave us WAY more than we asked for! An engagement session, printed photo gifts and wedding photos that we will forever treasure! Can't wait to see her tell more stories for happy couples through her photography!"
~Rachel & Jonathan~
"My husband and I cannot stop complementing what a wonderful and amazing job that Renee and her assistant did for our wedding day. She knew how to capture every incredible moment in a photograph and knew exactly how to direct us to get the perfect shot. None of the photos look staged, in fact they all look so natural, which is amazing considering it was a wedding and we were indeed posing in some of the photos, but because she knew just how to direct us and capture the perfect shot each time, the pictures are awesome."
~Caroline & Christian~
"I am pretty sure Renee is the guardian angel God sent me to help me get through the wedding preparation chaos. 🙂
My husband and I started our wedding plan late so understandably we were concerned about our timings and arrangements. I was browsing through
the websites of quite a few wedding photographers and Renee's stood out – I adored her simplistic and elegant style and her personality shined through her words in her blogs and her self-introduction. This is a tale-tell sign, in my humble opinion, of a great photographer – because it's always easy to add more colors, lights, props, noises, and inevitably distractions to a photo – but it takes talents, hard-work, and dedication to capture the wonders in their purest and most natural form. Renee's work was exactly that.
When we met in person, I was impressed even more – she was organized, professional, considerate, creative, kind, competent, and just in general a delight to work with. She is the type of photographer who brings out the warmth and radiance of a wedding even beyond the lens of her camera – she was patient and generous and gave us a lot of ideas about our bouquet, our boutonniere and our reception entertainment. The design she came up with for my husband's boutonniere so perfectly captured his personality and character in a meaningful yet subtle manner – I was BLOWN away.
I also admired how prepared Renee always is – she volunteered to check out the venue with us to she can familiarize herself with the lightings, the setup and the surroundings. She arrived in our house hours in advance to help us get ready (yea we are procrastinators…) and she even had a back-up photographer! I felt very confident working with her because I KNOW we were in good hands.
Most importantly, we are incredibly blessed and grateful to have Renee as our photographer because of her kind heart and gentle spirit. Not only did she capture breathtakingly stunning moments of our special day, she is part of a story that brings smiles to our face when we look back. Weddings are stressful by nature but she brought us a sense of peace and comfort. There is so much more to life and relationships than pictures and images – we are fortunate enough to get a glimpse of what perfect harmony looks like through working with Renee – and for that we are grateful! 🙂
Thank you Renee. It's been such an honor and so much fun working with you. <3″
~Chuya & Kai"
"Choosing the right photographer can be so stressful. Renee from TSE Gallery is THE BEST!!! From the beginning until the end, she stays on top of everything. We met with her multiple times prior to the wedding & her precision to detail is incredible. She showed up early on the day, took every picture we requested and had some amazing ideas of her own. She had sneak peaks up on Facebook the next day. It was so much fun to be able to see your wedding pictures the next morning. We just received our entire album and it's not even been a month. Her work is amazing and we feel so lucky to have found her!
She did our engagement pictures, as well. All her ideas turned out beautiful. Location, attire, positioning.
A plus, on top of all of it, She is the sweetest human on earth. We love her and our wedding pictures!!"
~Elisabeth & Drew~
"I loved working with Renee! From the very beginning I loved her gallery and I was very fortunate she was available for our wedding. I believe TSE Gallery to not only provide exceptional work, but very reasonably priced. Renee is very sweet and friendly. She also knows what she wants and how to get it. I loved that. She was able to direct to make beautiful works of art out of our wedding. I was able to see a sneak peek quickly and I can not wait to see the finished products. Thank you so much Renee ! Thank you for making us all look beautiful. "
~Tara & Jay~
"I am so lucky to find her for my wedding and journey of planning my wedding! She helped me from beginning of my wedding planning like engagement photos, wedding day schedule and all the details! She was always prepared and organized with her work so we get to see the sneak peek on next day of our wedding!! Everyone loves my wedding pictures and can't wait to share with my friends and family!! She is not just the photographer you will hire her for wedding. She will help you so many different ways to relax and not stress out on your wedding day! I highly highly recommend TSE photography!!!"
~Kim & Brad~
"I loved working with Renee! From the very beginning I loved her gallery and I was very fortunate she was available for our wedding. I believe TSE Gallery to not only provide exceptional work, but very reasonably priced. Renee is very sweet and friendly. She also knows what she wants and how to get it. I loved that. She was able to direct to make beautiful works of art out of our wedding. I was able to see a sneak peek quickly and I can not wait to see the finished products. Thank you so much Renee ! Thank you for making us all look beautiful. "
~Maja & Sam~
"Renee at TSE Gallery is AMAZING! Her work is so great! We absolutely loved having her as our photographer. She is very professional, but also FUN! She really knows how to make photos come to life! She did such a great job of capturing every moment of our engagement session and wedding. I had such a hard picking my favorite pictures because they were so great. We could not be happier! There were moments at my wedding that I would have forgotten about if it were not for her photos. I honestly can say that I loved having the wedding photos more than my wedding video (from a different company) because of how beautiful her images turned out. She also emailed me throughout the whole wedding process, so I felt so comfortable when it came to the wedding day. This was one area of my wedding I had nothing to worry about because Renee had it covered! I would HIGHLY recommend her!"
~Amy & Daniel~
"My fiancé and I are absolutely thrilled to have chosen Renee as our photographer for our wedding! She did our engagement shoot in late October, and she was AMAZING to work with. She is hilarious, creative, professional, and great at her job. Our pictures turned out amazing. We could not be more pleased with them. It has made our wedding planning process a little bit less stressful knowing that Renee is our photographer. We cannot wait for our wedding in June! We are confident that Renee will do amazing job then as well. Thanks for everything Renee! See you in June!!"
(Updated in June 2016)… "Our wedding day was amazing! Having Renee there (along with two of her helpers) made me so happy and calm. She made me smile, laugh, and take a deep breath. She did an AMAZING job capturing our special day with such beauty and honesty. The "sneak peek" pictures we have seen so far are gorgeous. We cannot wait to see more! We have already talked about using Renee for everything else we will ever need professional pictures for. We love her!!"
~Emily & Caleb~
"Renee was a joy to work with! She was very organized and stayed on top of getting all the shots we had discussed. and made sure the photos were reflective of us as a couple. She did her research and had ideas on how to bring in our selected venue. The quality of the photos we received was amazing, and the price options were prefect for our budget. I would highly recommend Renee to any couple seeking quality photography with a person touch."
~Jessie & Matthew~
"Renee was amazing to work with throughout the entire wedding process! From the first time I contacted her, she was very thorough and detail-oriented, and that continued through my wedding day. She took beautiful engagement photos of my husband and me and kept us relaxed the entire time. We had been dreading photos but she made it easy and fun! She helped us nail down our schedule for getting ready before the wedding and gave many helpful suggestions about how to pose and what details to prepare in advance to take stress off the big day. Renee is super sweet and her photos turn out beautiful – full of natural light. I would recommend her to anyone!"
~Melissa & Josh~
"Renee is the best. Everything is intentionally done and she truly feels like part of the family after the wedding. Her images turn out beautifully, and she keeps you updated along the way. Pick her, and you will not be disappointed."
~Kendall & Jordan~
"Renee was amazing to work with. She is an incredibly talented photographer who captured our wedding day beautifully and is such a sweet woman. I wish I could give her more than 5 stars, she went above and beyond my expectations!! "
~Jamie & Blaine~
"Renee has been an amazing photographer to work with! She is just the sweetest person, and you can tell she genuinely cares about the needs of her clients. She communicated really thoroughly and quickly, and didn't hesitate in investing her time to check out the venue, come to the rehearsal, meet up with me, etc. She goes above and beyond what is expected of a photographer, for which I am so very very grateful for. Her work is beautiful and I couldn't have asked for a better photographer for our wedding. I already recommended her to a few other couples preparing for their weddings, and I would tell many more people about her if I have the chance."
~SooYeon & Javier~
"Renee is wonderful! Not only did she take fantastic photos, but she also helped me with other aspects of my wedding planning. I would have been lost planning the timeline if it weren't for her guidance. If I need a photographer in the future, TSE Gallery Photography will be the first place I go."
~Erika & Grant~
Save
Save
Save
Save
Save
Save
Save
Save